Welcome to The Metro Wine Bar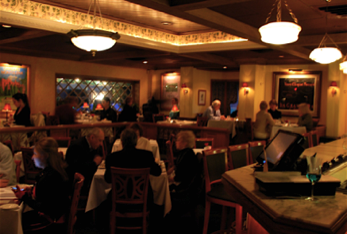 The Metro Wine Bar & Bistro has been at the cutting edge of food and wine in Oklahoma City for over thirty years.  While always evolving and changing, the one constant at The Metro is the world-class food, service and a focus on fine wines paired with our wonderful cuisine.
Drop by for a glass of wine and an appetizer at the bar...  or come to spend an evening of great dining.  We can be as casual or as formal as the occasion demands.
We are open six nights a week for dinner... and every weekday for lunch.  We are open all afternoon on weekdays for a late lunch, early dinner or just wine & cocktails.  
6418 N. Western  Oklahoma City, OK  73116           (405) 840-9463
Hours of Operation:
Lunch Monday - Friday        11:30 - 4:00
Dinner Monday - Thursday      4:00 - 9:00            
Dinner Friday       4:00 - 10:00
Dinner Saturday 5:30 - 10:00
Closed Sunday     
Keep posted on what's happening at The Metro... join our email list by sending us an email at: metrowinebarokc@gmail.com and put "add to email list" in the subject line.